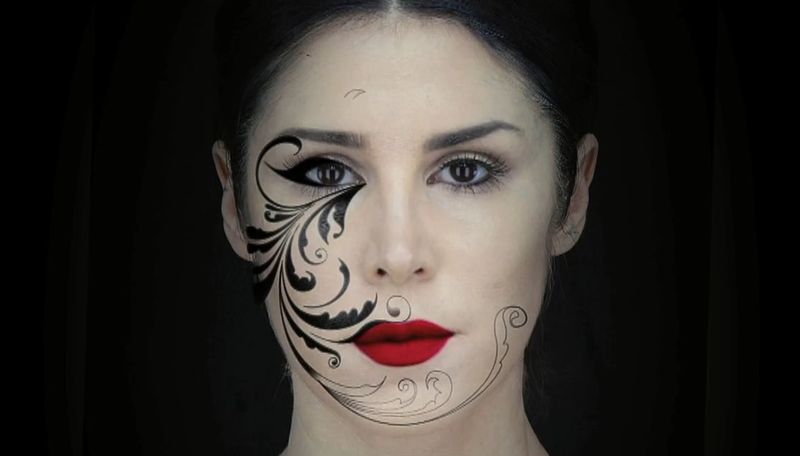 Video mapping is a modern trend in audio-visual art, which is a 3D projection of images or animations to physical objects considering their geometry and location in space. Our site has already published a video showing this technology in action, but pass by a new joint project company Wild Bytes and the American tatuirovschik and designer Kat Von D, we simply could not. This high-tech art will not leave anyone indifferent.
For the first time from the mapping made a real show for the spectators. The famous American tattoo artist Katherine von Drachenberg, known under the pseudonym of Kat Von D, together with the artists and engineers of the company Wild Bytes for several months on this project. The basis of the 3D animations she used her own ideas and drawings. During the preparation of the project conducted numerous experiments and developed their own software environment, and tracking of faces in three-dimensional space with the help of tiny sensors attached to the skin. Wherever Katherine is not turned, the computer in real time corrects the image and accurately projecting the image on her face.
To make the show even more spectacular, especially for the performance was invited string orchestra performing the music for this amazing performance. Think best to just watch a video and personal experience that seemingly simple technology can make something so impressive. In this video were not used any effects. All recorded right on the stage during the performance before the audience.