sat, 26 dec 2015, 20:14
UN hope for vredesoverleg Syria in January
NEW YORK –
The United Nations hope on January 25, a new peace conference for Syria to begin with. The UN reported from the headquarters in New York that the special envoy Staffan de Mistura, the government of Syria and as much as possible, opposition groups, and other stakeholders together trying to get.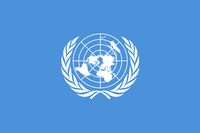 Photo: United Nations
The new round of peace talks according to the plans in Geneva, just as previous attempts in the course of 2011 broken out bloody civil war to exorcise. In 2011, Syria's estimated 23 million inhabitants. The half has now been killed, displaced, fled or disappeared.