Brabus 800 iBusiness: the wet dream of every nerd
Posted on 05-03-2014 at 21:26 by ii – 13 Comments"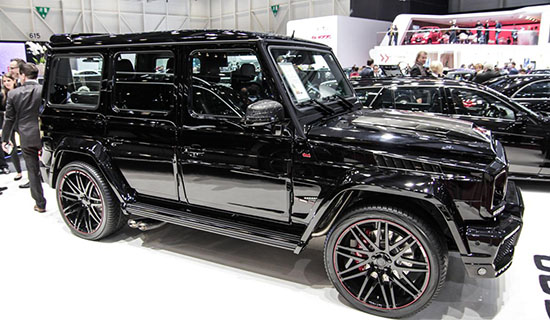 A benzineslurpende Mac Mini with a 800 hp strong V12. Can hear, at Brabus.
Brabus already had a souped-G65 in his range, but the businessmen among us probably wanted more. Therefore, coined the German tuner, the Brabus 800 iBusiness. Nothing else than the "normal" Brabus 800, but full Applespul. We call infotainmentpr0n thanks to iPad Mini, Mac Mini, iPod Touch and Apple TV.
And you use that while you with 250 km/h on the Autobahn pops (270 unlimited), or in 4.2 seconds to the hundred-sprint. The beating heart of this techheaven with 1.420 Nm of pulling power, is a Mac Mini, which is under the back seat tucked away. To make that possible was the rear seat replaced by special seats, including ventilation system. Further, it is the Docking station, USB-port and LED lights galore.
Internet browsing you can on a built-in 15.6-inch LCD screen that can, on command and pops in the leather/alcantara hemeltje. Your keyboard is waiting for you in a special compartment. Table expand and surfing but. Only for the true Apple aficionados, of course.
You can read along, Alexander Klöpping?
Gallery: Brabus 800 iBusiness
"













"
Gallery: Brabus G800 iBusiness
"


















"