Volvo V60 D5 Twin Engine – 7% of list price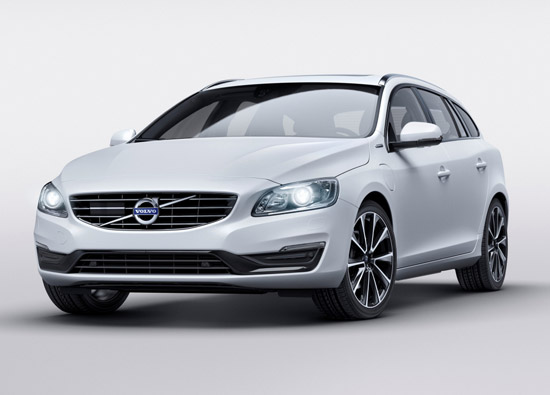 At the Geneva motor Show presented the Volvo D5 Twin Engine. This is just a little less endowed than the D6 Plug-In Hybrid, but the similarities appear greater than the differences.
Although you might expect that Volvo for the less powerful version of the D6 Plug-In Hybrid would opt for a more fuel-efficient four-cylinder engine, is located in the front of the D6 Twin Engine, the same five cylinder diesel as in the D6. There is the block considerably less power, 163 instead of 215 hp. The 70 bhp electric motor is the same, and the combined output comes out to 230 hp. Also the battery pack is the same as that of the D6 Plug-In Hybrid. That the cars have different names, has to do with the new name that Volvo plug-in hybrids depends. Previously also got the Volvo XC90 plug-in powertrain, the Twin Engine label on it.
Prices are not yet known.
Benefits
– safe
– powerful
– comfortable
– familiar Volvo styling
– available in sporty version
Disadvantages
– heavy
– luggage space is sacrificed for the battery pack
– can not the rapid charger
– high power consumption at empty battery
– design out-dated
Competitors

Volvo XC90 T8 – 14% additional tax liability
Read more "

Volkswagen Passat GTE – 7% of list price
Read more "

Volvo V60 D6 Plug-in Hybrid – 7% of list price
Read more "

Volkswagen Golf GTE – 7% of list price
Read more "
Gallery: Volvo V60 D5 Twin Engine PHEV
"





"
View news about: 7%-other D5 Diesel Electric Hybrid plug-in Volvo