Peugeot 308 SW – 14% additional tax liability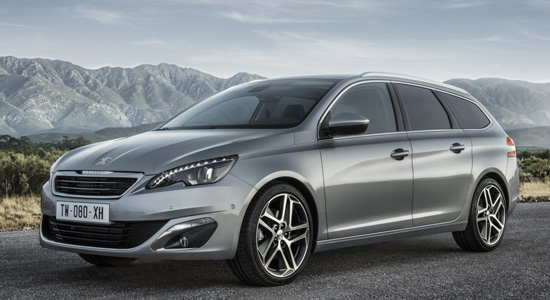 The Peugeot 308 was rightly voted the European Car of the Year 2014. He is on the new EMP2 platform, which is an important contribution to the safety, comfort, and weight savings (up to 140 kg compared to its predecessor).
This lower weight allows for a reduction in emissions of CO2. Because of this low weight, both the hatchback as the drive is available with 14% additional tax liability. The 14% bijtellingsmodellen are only available as a diesel with 120 hp and manual gearbox.
Benefits
– high instrument cluster (Peugeot i-Cockpit)
– console with a 9.7-inch touch screen
– refreshing, sporty design inside and out
– lots of luggage space
– flat loading floor with the folded rear seat
Disadvantages
– performance (120 hp) not convincing
– for smaller people is the steering wheel for the counters
– digital display works cumbersome
ergonomics leaves much to be desired
Specifications MerkPeugeotModel308 SW – 1.6HdiCarrosseriestationwagenBrandstofdieselco2-uitstoot82 grams/kmVermogen120 pkKoppel300 NmAcceleratie 0-10010.1 secondenTopsnelheid194 km/uPrijs24.500 euroLeaseprijs pmvanaf 350 euroBijtellingspercentage14% tax liability
Competitors
Peugeot 508 RXH HYbrid4 – 20% of list price
Read more "
Peugeot 308 – 14% additional tax liability
Read more "

Toyota Prius Wagon – 20% of list price
Read more "

Volkswagen Passat GTE – 7% of list price
Read more "
Gallery: Peugeot 308 SW 2014
"
































"
View news: 14%-other 308 308-sw Peugeot station