Jeremy Clarkson: 'I am g*dverd*mme no diva!'
Posted on 08-12-2015 at 7:49 by sir_smokalot – 30 Comments"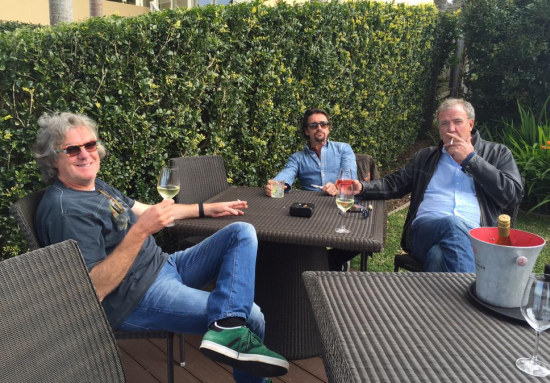 Hey mad.
Last night interrupted Jeremy Clarkson as the count of his fuck you, Jeff Bezos-money, and climbed in the pen for an old-fashioned Twitter rant. Nicely, we had been for a while not seen.
Target of his verbal scorn, the Daily Mail, the British boulevardkrant that's always a juicy story about the Big bad Clarkson know to scoop up. In an epistle – to-twitter-standards – of a few hundreds of characters sweeps Jezza on his typical Clarkson-way the floor with accusations to his address that he is on a remote New Zealand island for all kinds of wissewasjes a helicopter to and fro did fly, black Range Rovers demanded, and a nearly extinct species of animal, lap and at the barbeucue explained. That last, we might have invented.
If we have the leaked list of backstage requirements from the Top Gear time there in addition to explain (via the Daily Mail, lol), then it seems Clarkson (bottle not-too-expensive wine, Bombay Sapphire, saffen) our indeed not the hardest. As long as you ensure that there is a hot piece of meat is ready, otherwise you will irrevocably your website.
Below, the rants, to the address of the Daily Mail. Not that it keeps more pieces on Jeremy tapping by the way: