Audi Q7 Plug-in Hybrid – 7% of list price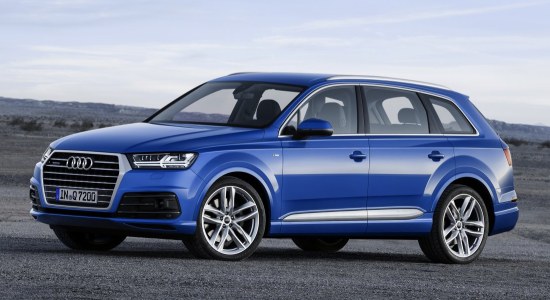 Audi announces the launch of the new Audi Q7 that there is also a Plug-in Hybrid will appear. The Germans show what they have in house and come out with an SUV that (despite the fact that he more than 2000 kilos) but will be beneficial in terms of tax liability.
The details on the new Audi Q7 Plug-in Hybrid are still scarce, but it is already known that Audi has a 3.0-litre diesel engine combines an electric motor and thus a power output of 373 hp and 700 nm of torque will get it. Nevertheless, the emissions are still limited to 50 grams per kilometre. With this 50 grams of Co2 emissions per kilometre would be the Audi Q7 Plug-in Hybrid just yet within the 7% additional tax liability to fall and set in a blow to its main competitor, the Volvo XC90 T8, offside.
More details on the Audi Q7 are read it here.
When the Q7 Plug-in Hybrid is available for the Dutch market is not known. More info will be added as soon as this is known.
Benefits
– Safe
– Very powerful engine
– 7% of list price
– 300 kg lighter than its predecessor
Disadvantages
– The appearance can be a bit boring
– High power consumption at empty battery
– Only available as dieselhybride
Specifications MerkAudiModelQ7 – 3.0CarrosseriesuvBrandstofldCo2-uitstoot50 grams/kmVermogen373 pkKoppel700 NmAcceleratie 0-100onbekendTopsnelheidonbekendPrijsonbekendleaseprijs pmonbekendBijtellingspercentage7% tax liability
Competitors

Volvo XC90 T8 – 14% additional tax liability
Read more "

Audi A3 e-tron – 7% of list price
Read more "

Volvo V60 D5 Twin Engine – 7% of list price
Read more "

Porsche Cayenne S E-Hybrid 14% tax
Read more "
Gallery: Audi Q7 2015
"





















"
View news about: 7%-other Audi Hybrid plug-in q7 SUV