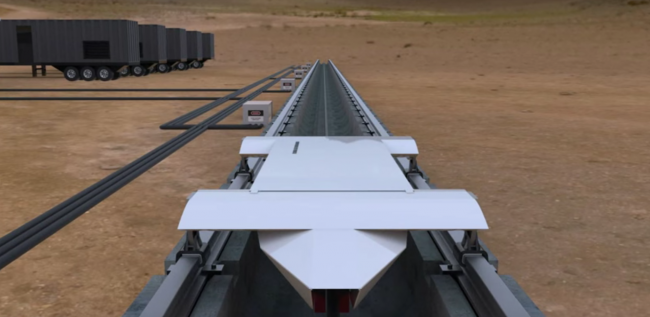 The company Hyperloop Technologies is named in honor of the invention of Elon musk, but not directly related to the businessman announced the beginning of construction of the test track for high-speed transport system. "The test center is open air" will be located North of Las Vegas, Nevada, and covers over 200 thousand square meters. Choose trials will begin in early 2016.
The company plans to accelerate the electric motor of its own design up to 540 kilometers per hour at a distance of one kilometre.
Currently Hyperloop Technologies still selects the location for the next test site. Once it is built (I promise that by the end of 2016 or early 2017), the team will be able to conduct full-scale tests of the entire system at full speed. By 2020, the company plans to create a fully working system Hyperloop.
Elon Musk shared his idea of creating a "Hyperloop" in 2013. Since then many companies have joined the race to make this transportation system a reality. Below you can see a map of a hypothetical North American Hyperloop network, the total travel time between the cities which are color-coded (from 1 to 4 hours).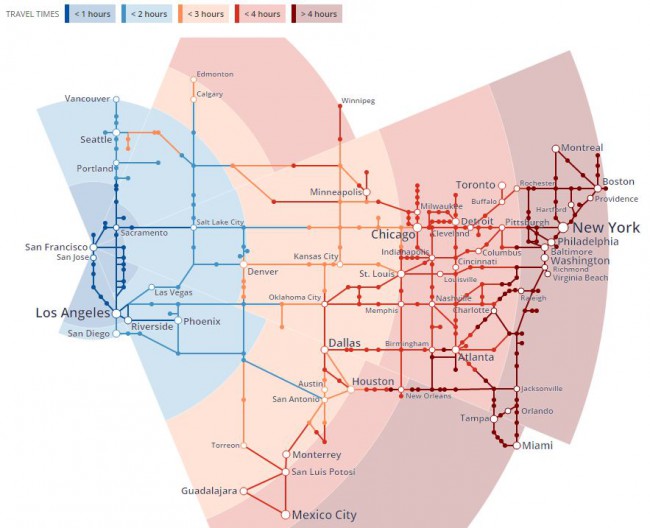 According to the materials of Popular Science