Emissions of particulate and NOx in recent years fell sharply
Posted on 11-12-2015 at 14:58 by dizono – No comments"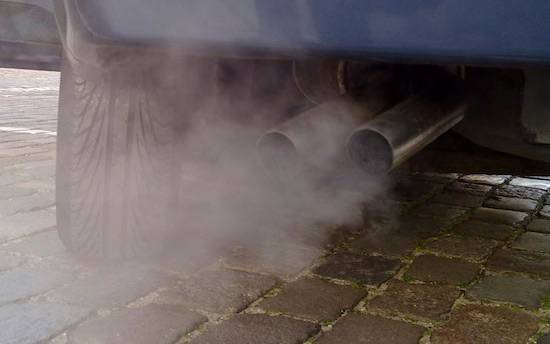 A further decline, we seem dependent on more than a million compatriots. Fortunately, Utrecht -who else – a helping hand.
In 2011, failed the majority of the Dutch municipalities miserably when it came to emissions of particulate matter and oxides of nitrogen (NOx), but this year it seems there was a change to come. According to the RIVM, the concentrations in the five-year average of 20 percent. Now it would be only 20 municipalities does not meet the standard requirements, but the national average is expected to be low enough to get on the right side of the stripe to arrive, so writes the NOS.
Largest emitters are Volkswagens motorcycles and mopeds. In particular, the 'mopeds' who, thanks to a blue badge to be miraculously exempt from advertising bike helmets but just 50+ km/h run, are in our country very popular. More than a million people who love their motorbike or moped or scooter, the rest hate them.
It is also strange that our government, that hundreds of millions spent on policy for plug-in hybrids to stimulate, not limit to these polluting two-wheelers. Fortunately, there are the milieuridders from Utrecht, who, as of 2020, of their centre, a restricted area for any moped or light moped not electric powered. A bad plan according to the Bovag, the undersigned, think that it is in any case much more effectively than a low emission zone for a couple of old diesel cars. Mayor Van der Laan, do you read?
Shipping
For the sake of completeness, a large part of our particulate matter emissions, 42 percent to be exact, is coming from shipping, and is just behind road transport (47%). Also on the water so there is still a large profit to gain.