BMW launches quietly new model: the 434i
Posted on 12-03-2014 at 17:15 by sir_smokalot – 25 Comments"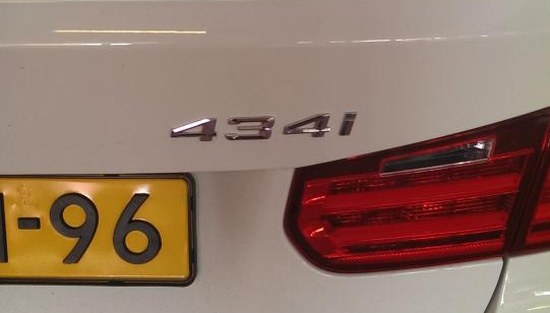 Have we so soon after the 223i with the x34i now another new BMW motorization to address, or is someone here just being creative on the badgeplakken been?
That last, of course. The last time that we checked had a 4 Series with no backdoors. So this is just a Dreier, and if we the uploader crackdavid may believe even the most chapped motorization that you can get: 136 peekaas storey 316i with 25% tax and a higher consumption than the 320i EDE with 170 hp (who's now also into the highest bijtellingsschijf).
But there are some nice thick vellings under, though. View the spot of this not sour F30 on autojunk!